Almost all users on the Android platform know about the Play Store and how relevant it is on Android devices. However, the group of people that buys from the Chinese market would have a different story to tell. The Google Play Store is not supported on phones released for the Chinese population. This could seem weird to other users around the world. But yes, that is the reality. Thus, the question of what the alternative app stores available for these smartphones are arises.
In line with that, I have decided to discuss the free app stores where you can download free Android apps for the benefit of those using smartphones not supported by the Google Play Store and those who do but still want to explore the alternatives.
Free Websites where you can create Android Apps
Best Playstore alternatives for Android smartphones
Amazon Appstore
The Amazon Appstore poses a great competition against the Google Play Store. It is stocked with great Android apps. Though it was specifically developed to be a centre where users would get Amazon products from, it has also been serving as a general app store for a large number of Android users.
This Appstore is reliable in the sense that Apps downloaded from website are well developed and does not. If you are another Android user bored of using the Play Store, You should try out the Amazon App store for a change.
Download Amazon Appstore
Top 5 best mobile shopping Apps
F-Droid
Though this app has been around for a while, it is still one of the best free app stores for Android in recent times. F-Droid is a trusted app store for Android users. One thing that attracts most users to this app store is its simple yet nice interface. It is easy to download from it. Need I say more? Download this open source app store to your phone to escape from the tempo set by the traditional Google Play store.
10 Best Board games for iOS and Android
APKMirror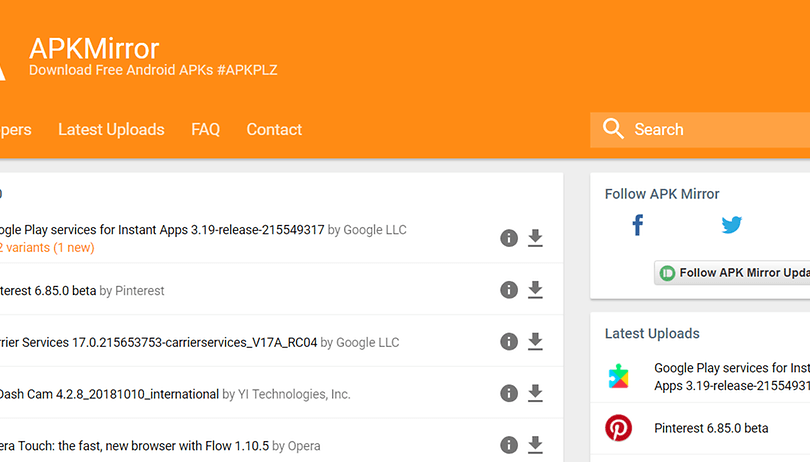 This is an excellent alternative when it comes to the free app store for Android. This is a web-based app store, contrary to the other stores that have mobile application versions. You can only download apps here via your browser. It is totally free of charge and the only thing you need to get an app downloaded from this website is your data.
Though, you should take note of the fact that this app store does not provide secondary updates for the apps downloaded. You are still going to depend on other app stores for the second-stage updates. Besides that, it is an okay place to download your Android app. Also, if you are in need of an older version of an app, APKMirror is the place to visit.
ALSO READ: Best download managers for Android
Galaxy Apps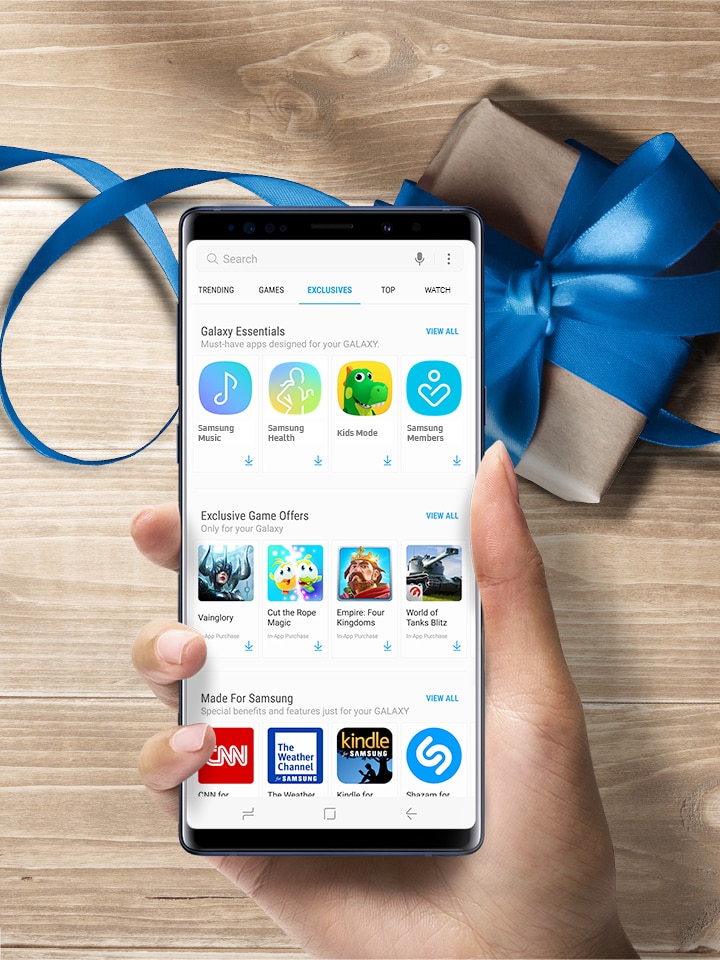 This app store was specifically developed for Samsung users only. However, it is a fitting addition to our list because it is not only an app store that stocks Android apps, but it also makes up for the Chinese users where the Play Store cannot. The Galaxy App Store is a hub for amazing apps you can download on your Android devices.
Download Samsung Galaxy Apps
New and Small Android phones of 2018
Opera Mobile Store
This app store boasts over 100 million active users with over one million downloads every day. It definitely has to be on the list while handpicking the best free app store for Android users. The Opera Mobile Store is reliable and trusted. Try this app store and you might be hooked to the lot of amazing applications waiting to be downloaded there.
Android Phones that have reliable battery
Besides smartphones released for the Chinese market, the Google Play Store is the official app store for Android users. But if you feel the need to escape from the traditional Google Play Store, then you are free to explore the list provided in this article. Do remember to share your experience after downloading.