If you probably think Google is all about the search engine. Well, I am ready to burst your bubble in this article that sheds light on All Google Apps for Android and their use.
Google has gone far. From being the alternative search engine back in the years, they are now one of the topmost forces to reckon with when it comes to mobile phone technology. Google Inc. Did you know Google developed the Android OS? Well yes, this open-source Operating System is a major breakthrough for the Company.
You would agree with me that there should be no other developer in the right place to develop an essentially compatible smartphone App for the Android OS other than its mastermind themselves. Thus, I will henceforth analyse all google apps for Android and their use.
Also see these must Have Apps for Everyday Use
Google Apps for Smartphones
Gmail
It is no surprise that Gmail is the first Google App that comes to mind when considering the several Google Apps there are.
Gmail is the Mobile App of the web-based free email service provider. Before, you can only access your Gmail account via the browser. However, Google came up with this mobile App for Smartphone users- which is mostly pre-installed in almost all Android phones.
Price: Free
YouTube
Yes, the popular YouTube is owned and maintained by Google. You can stream videos for free on YouTube and even upload your own videos for others to watch. With the YouTube app, you can watch videos directly from your phone without going through your web browser. YouTube is one of the most Popular Android Apps developed by Google.
Price: Free
Download YouTube on Play Store
Google Chrome
This is a mobile browser Application developed by Google for Android devices, which also is available on other OS platforms. You can use Google Chrome to access contents on the world wide web. One Good thing about Google Chrome is that it allows for synchronization of browsing history across your devices. thus, it makes it easier to change device and still have the sense of ownership of your new chrome App. Currently, the Chrome browser is the most popularly used web browser.
Price: Free
See also: New and Small Android phones of 2018
Google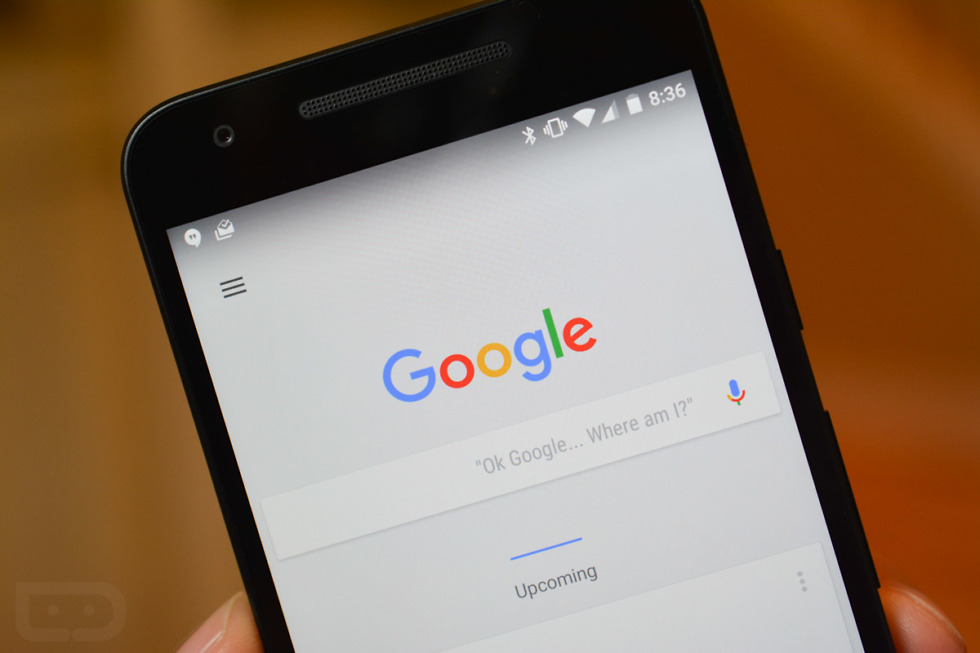 Your search just got better. No longer do you need to visit Google via your browser. You can make a quick search with the Google App on your Android device. You probably must have been missing this as it is part of the native apps that comes with the later Android OS. Apart from just typing in your search keyword, the Google search box also feature a microphone icon which allows you make your search by voice input. The Google app on Android is definitely a way out of the frustrating traffic that slows down your search. Thereby enhancing a faster and easier searching experience.
Price: Free
Google Maps
This is another popular Android App develop by google. Google has been able to develop an efficient program that enhance the Google map to be more precise and effective. You can as a matter of fact depend on Google map to some extent in a new area. It is about one of the best electronic Map Around.
Price: Free
Google Drive
Oh well! I should have mentioned this earlier. Google Drive is a major breakthrough in the development of Android apps by Google. It is the best solution for data backup. It also works with Google docs and enable users to share documents across devices. Google Drive offers 15GB of storage space for users,enablesDocs free of charge.
One more thing; you can access your data on any device once you are login to the Gmail account connected to your account and access Google drive on the smartphone, you are good to go. Why not try Google Drive and have your data in one place and access on any device?
Price: Free
Download Google Drive on Play Store
Google Play Music
This music player app, developed by Google, is definitely one of the most essential Google Apps for Android. As long as you cannot do without your music, this Android application remains relevant. Google has probably planned on promoting this music player as it is the official player that was released with Android Oreo. Thus, it is now a relevant Google App for Android that can be counted on.
Price: Free
Download Play Music on Play Store
Best download managers for Android
Google Calendar
This is not just any calendar, it is the Google calendar that allows you to sync your schedules across all devices. You can use Google calendar to set reminders, add events, holiday reminders and so on. You would be required to login to your Gmail account for a better calendar experience.
Price: Free
Download Google Calendar on Play Store
10 Best Board games for iOS and Android
Google Duo
This is an Android video call application that gives the user a better interface to video call people near and far. It automatically creates a list of people you could call from your contact list. Duo bridges distance and makes it easier for communication to take place than what it feels like in the past. Duo is undoubtedly an outstanding Google application for Androids.

Price: Free
Download Google Duo on Play Store
Best Android phones under $300 dollars
Google Photos
Oh yeah! Google photos is the native gallery on my Android 8 device. I found it quite funny when the traditional gallery was nowhere to be found. But my disappointment was later lifted when I found out it is Google photos that does it all. One thing about Google photos is that your picture is backed up on the Drive immediately you take it. You no longer need to worry about pictures getting lost when your phone crash, you would surely find the pictures lying safely on the drive.
Price: Free
Download Google Photos on Play Store
Android Phones that have reliable battery
Hangouts
Hangouts allows the Google community to have a real-time discussion. You can call it Google's version of an Instant Messenger. This App gives you're the opportunity to make connections with people across the world with video and instant texting features. Try hangout today and you will realize Google has really done well.
Price: Free
Download Hangout on Play Store
Five (5) Virtual Reality apps you should try
Find My Device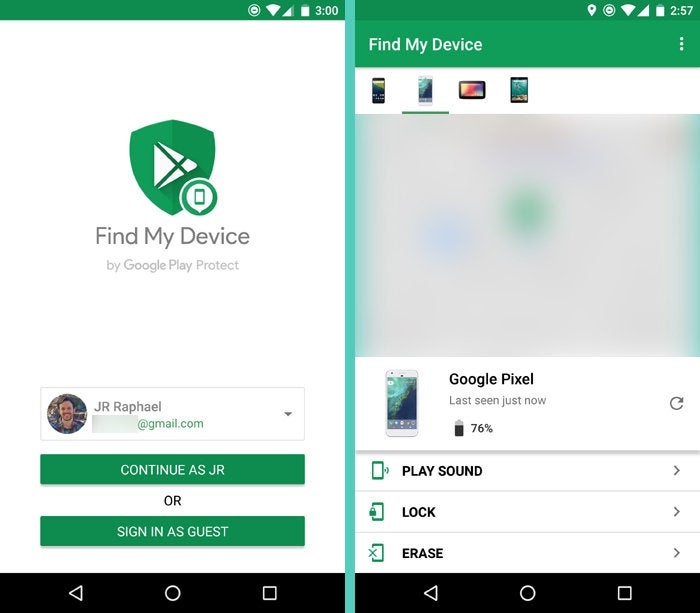 This device location tracker is another Android app that was developed by Google. You can use this app to track your Android phone. All you need is the details of the Gmail account on the missing device. Once the missing device is connected to the internet, you can locate it with the help of this app.
Download Find My Device on Play Store
Now, let us face it, the list of Google applications for Android devices is almost endless. But the ones discussed are the most essential Google Apps for Android. The apps are usually free on the Play Store. Try visiting the Play Store and downloading these great apps if they are not already on your phone.